Recently the European Parliament voted a directive to force big companies to come up with a standard/universal charger for mobile phone. (as you can read: here, here and here)
Basically, they want to force smartphone manufacturers to use a common connector (while nothing is defined regarding the power supply in terms of Amp).
That means we will still end up with phone that require more power to charge and therefor charger from phone that needed less power supply to charge will still not be compatible. Not counting the facts that we do have a lot of others gadgets that all have different charging needs and requirements.
Our team decided to bring a new and better approach to this problem.
Instead of expecting big companies to regulate themselves, why not simply make any charger working for any devices out there ? (including Smartphone, Tablet, Joypad, Gadgets, and so on…)
Not only there is a way to make any chargers or USB ports working with any devices but we can also speed up the charging time while providing additional security to your data!
We are proud to present you the USB Doctor !
USB Doctor is an universal safe and smart charger and adapter.
It will safely turn ANY USB ports into an Universal USB fast-charging port.
It is Compatible with Android&Apple smartphone or tablet as well as Xbox 360, PS3, PS4 pads and many others.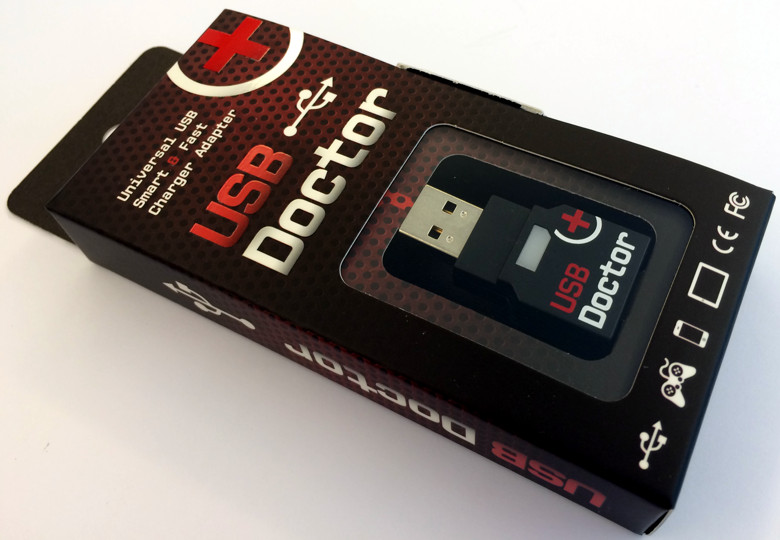 Many of our current customers are used to the small wall plug adapter that we ship with our HDfury converters, if you try to charge an Iphone device using such wall plug adapter from us (or any others), it won't work unless you have Dr.USB 😉
Now, check the below picture: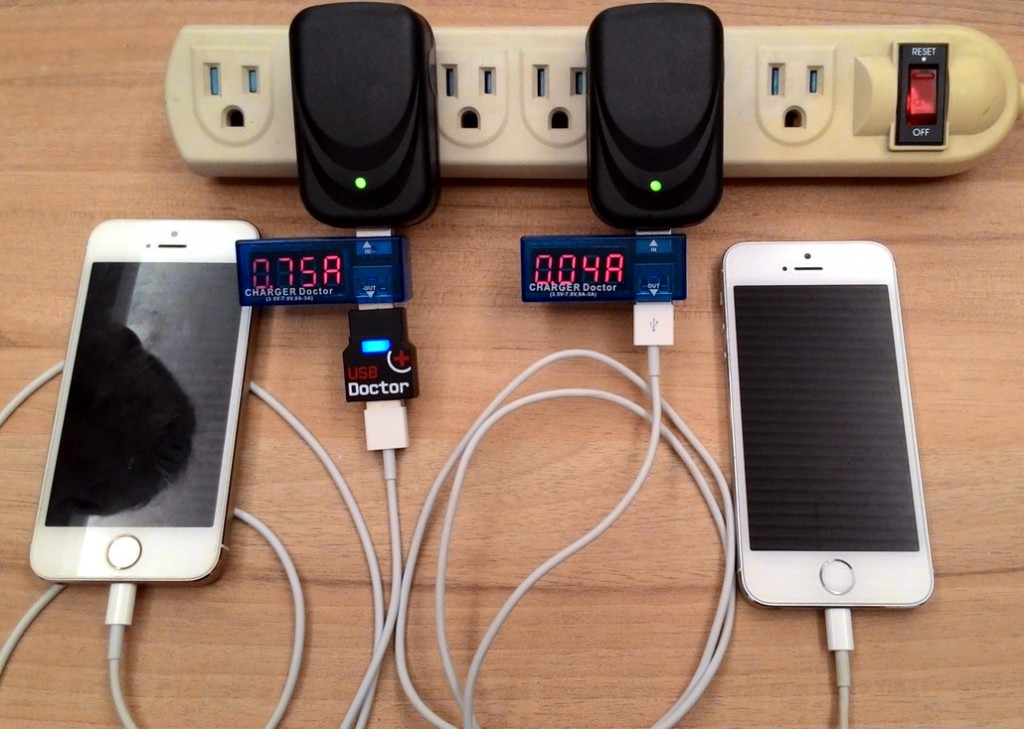 Here we tested Dr.USB on iphone5s with a normal 5V 2A PSU.
The iphone 5 on the right side, without the Dr.USB, cannot charge. Because it is not an official PSU from Apple.
On the left side using our Dr.USB it can charge 😉 It show 0.75A because this iphone5s still have 83% battery, otherwise it can be up to 1.2A
Keep in mind that our solution also works with any others devices such as Tablets, Joypad and various tech gadgets you might have! As an additional example, you can use it to power any HDfury devices from any USB ports and especially those that would not work without it!
Please find below features and specifications for Dr.USB
FEATURES:

Speed up charging time up to 2 times.


Charge in any USB port that otherwise would not work with your device


Safe charging: Protect your smartphone/tablet from malware and data theft.


Prevents accidental data exchange when your device is plugged into a computer or charging station with a USB cable.


Charge your phone on any computer or charging stations in public without worrying.


Enhance the quality of the electric current supplied by USB port for fast charging without harming device and/or battery
SPECIFICATIONS

Turn a normal USB cable into a "charge only" cable.


Fully supports Smart phones and Tablets (IOS and Android OS) for any brand models and ps3/ps4/xbox360 joypad


Fully supports PC USB port, Power bank, Car charger and Travel Charger Power.


Autodetect the operating system IOS or Android charging mode and/or Joypad mode


Lightweight and easily portable to wherever you are at home, office, traveling or in the car.


Dimension: 4.2 (L) * 2.1 (W) * 0.9 (H) cm


Weight: 7g


Rohs Compliant


CE and FCC Compliant


Ultra-Low Power Technology


1.8 V to 5.5 V operation from a single supply


Stop (RAM retained): 0.23 μA, (LVD enabled): 0.31 μA


Snooze: 0.7 mA (UART), 1.20 mA (ADC)


Operating: 63 μA /MHz


16-bit RL78 CPU Core


ADC: Up to 11 channels, 10-bit resolut


On-chip temperature sensor
Security ?
Have you ever plugged your phone into a strange USB port because you really needed a charge and thought: "Gee who could be stealing my data?" Lets hope you have, because malicious hackers can easily set up a charging kiosk to "hijack" your device's data or even upload malware.
Or maybe you went for a charge on your buddies computer and accidentally synced up all of your data, including pictures and more sensitive information you weren't planning on sharing.
We've all been there; in an airport, a coffee shop or maybe a friend's computer, sometimes you just NEED a charge. "Any port in a storm." as the saying goes. Well, now you can be a bit safer.
UPDATE
We added some short youtube video showing Ipad charger vs Doctor USB charging speed, watch it: here, charging a PS3 joypad, watch it: here, charging a PS4 joypad, watch it: here a Xbox360 controller, watch it: here, and charging a Android Phone, here.